BYOD
Bring Your Own Device
At Lincoln High School we recognise the necessity of arming our students with digital skills.
As citizens of the 21st century, the use of Digital Technologies is an integral part of daily living for most of us. Our students need to have access to digital resources in a seamless manner in our classrooms. We recommend Windows devices for all students from Years 9 to 13. This allows students to experience the full functionality of the Microsoft education environment.
At Lincoln High School our minimum specs are
Windows or Apple Laptop, Chromebook or iPad / Android Tablet are not recommended

Battery Life: 8hrs

Hard Drive: 128GB

Memory (RAM): 4GB

Decent Screen Size: Around 14"
Art and Graphics Students will Use Vectorworks and Photoshop, an i5 or i7 processor with 8GB RAM and 256GB SSD would be ok, touch screen is not required but would be benifical for drawing, a dedicated graphics card would also help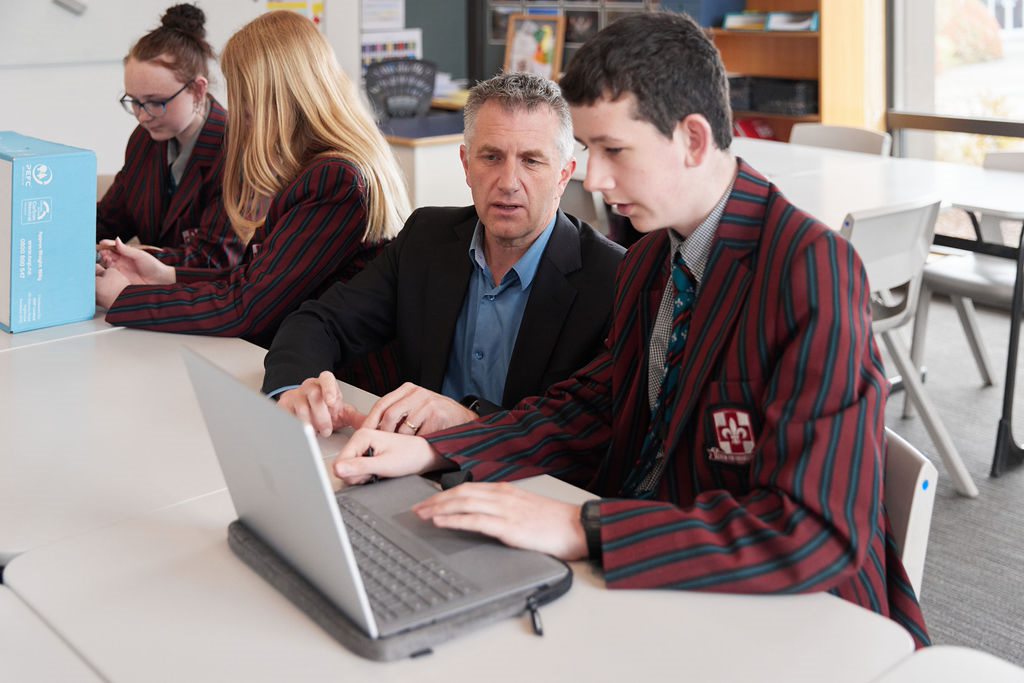 eLearning
The use of technology in business has developed exponentially over the last decade. We want to ensure that you are capable of utilising these developments, in the most safe and efficient way. Our school is equipped with an ultra-fast broadband connection and campus-wide Wi-Fi to allow you to complete tasks efficiently. Our connection is complete with blocking and filters to promote productivity and safety. Students at all levels have been using their own devices on our network for many years now, and we expect all of our students (wherever possible) to bring a suitable device to school, as we integrate the use of technology further into our learning.
Enrol Now
Find out how you can join our dynamic school community.
News & Events
Find out the latest news and check out our upcoming events.
Key Dates
Get the diary out and pencil in these important dates.